Coleman D. Ross
Service to Volunteer Organizations
Do something for somebody every day
for which you do not get paid.
— Albert Schweitzer
In addition to my service to my profession, I have also been active in the community, principally with the Boy Scouts of America and The University of North Carolina at Chapel Hill, my alma mater. Selected examples of volunteer service follow:
Boy Scouts of America
A Scout is:
trustworthy, loyal, helpful,
friendly, courteous, kind,
obedient, cheerful, thrifty,
brave, clean, and reverent.

— Boy Scout Law

On my honor I will do my best --
To do my duty to God and my country,
and to obey the Scout Law;
To help other people at all times;
To keep myself physically strong,
mentally awake, and morally straight.

— Boy Scout Oath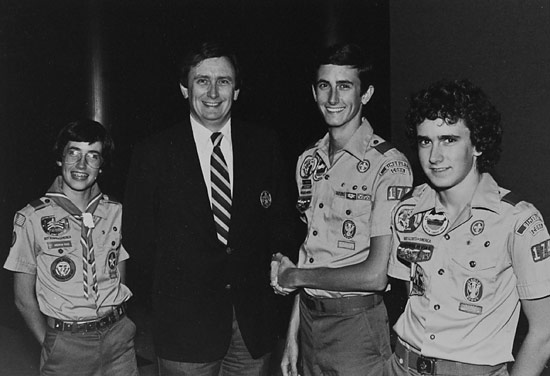 Installation as Long Rivers Council's president
with my three sons, Andrew, Coleman, Jr., and Jonathan,
each of whom attained the Eagle Scout rank
I began my volunteer service with the Boy Scouts in 1978, soon after our relocation to Hartford and also as our three sons were entering Cub Scouts. Over the ensuing years, I have served in leadership positions with the Hartford-based Connecticut Rivers Council (and its predecessor, Long Rivers Council) and the Greater New York Councils, as well as with national, regional, and local organizations. Following my relocation to North Carolina, I recently joined the board of directors of the Raleigh-based Occoneechee Council.
National Council

National Advisory Council, 2010 – present

Council Finance Support Committee,
2008 – present

Boy Scout Handbook Task Force, 2006 – 2009

Southern Region

Board of Directors, 2011 – present

Finance Committee, 2011 – present

Northeast Region

Board of Directors, 1988 – 2011

Vice President, Finance, 2004 – 2007

Vice President, Endowment, 2002 – 2004

Vice President, Program, 1993 – 1996

Area President – New England, 1988 – 1991

Occoneechee Council

Board of Directors, 2010 – present

Executive Committee, 2011 – 2013

Connecticut Rivers Council

Board of Advisors, 2011 – present

Board of Directors, 1978 – 2011

President, 1985 – 1988

Commissioner, 1983 – 1985

Greater New York Councils

Board of Directors / Trustees, 1994 – 2004

Vice President, Exploring, 1994 – 1995

Simsbury, Connecticut Scout Troops

Committee Member, Troop 94, 1983 – 1988

Committee Chairman, Troop 174, 1978 – 1983

Chartered Organization Representative,
First Church of Christ (Troop 76), 1981 – 1983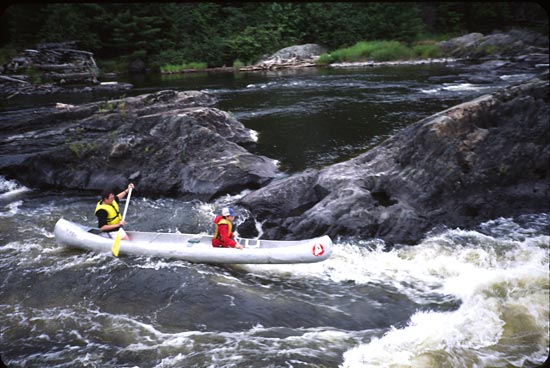 White-water canoeing on Maine's Penobscot River with my son Jonathan
Photo by Coleman Ross, Jr.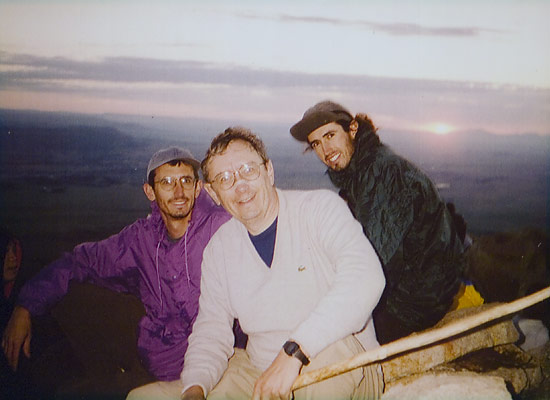 Sunrise on the summit of Philmont's Tooth of Time
with my sons Coleman Jr. and Andrew
Photo by Peter Rosario
In addition to the Regional and Council leadership positions that I have held, I have also enjoyed several challenging and inspiring outdoor Scouting experiences, including National and World Jamborees and Philmont and Maine High Adventure treks.
National and World Scout Jamborees

National Scout Jamboree, Fredericksburg, Virginia
Special Guest Reception staff, 2001
Northeast Region Director of Support, 1993

World Scout Jamboree, The Netherlands, 1995
Northeast Region Chairman and Contingent Leader

High Adventure Treks

Philmont High Adventure, New Mexico
Greater New York Councils Contingent Leader, 1996

Maine High Adventure
Troop 174 Contingent Leader, 1982

National High Adventure Base Assessments

Philmont Scout Ranch, New Mexico
National Assessment Team, 2008

Florida National High Adventure Sea Base
National Assessment Team, 2017

Philmont Training Center

Philmont Scout Ranch, New Mexico
Fiscal Management Course Instructor, 2012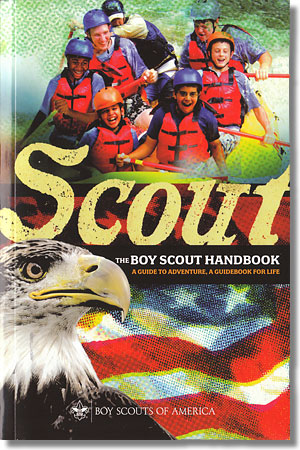 In 2010, the Boy Scouts of America celebrated its 100th anniversary. In 2006 I was appointed to a national council task force to develop the 12th edition of the Boy Scout Handbook, which was published for the BSA's centennial year. The handbook has been the official manual of the Boy Scouts of America since the first edition was published in 1911; the latest edition addresses traditional topics such as camping, first aid, and hiking, as well as personal development and the internet.
To secure endurance, physical power, physical courage, and skill, the first thing needful is to take stock of one's physical makeup, put the body in the best possible condition for doing its work, and then keep it in good order.
— "Handbook for Boys", 1st edition, 1911
The human body thrives on exercise. Being active for 30 to 60 minutes most days … pushes you to become stronger [and] helps with circulation and digestion. Walking, biking, mowing lawns, and playing sports are all terrific ways to give your body exercise. Of course, hiking, backpacking, swimming, canoeing, climbing. and many other Scouting adventures are excellent choices, too. To give all parts of your body a good workout, add push-ups, chin-ups, and a few other exercises.
— "The Boy Scout Handbook", 12th edition, 2009
The University of North Carolina
UNC Class of 1965 50th Reunion Committee, 2014 – 2015

Rams Club Board of Advisors, 2008 – 2011

UNC Board of Visitors, 2001 – 2005

UNC Delegate to the Inauguration of Trinity College's President,
James F. Jones, Jr., October 17, 2004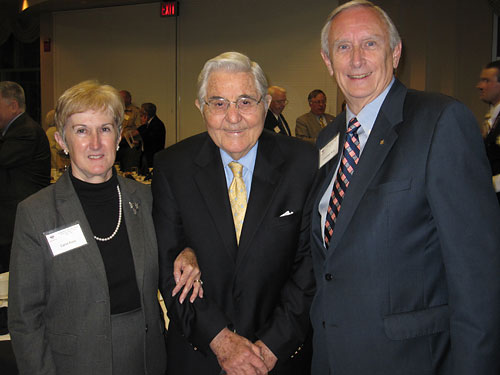 With my wife Carol and Bill Friday.
Photo by Andrew Ross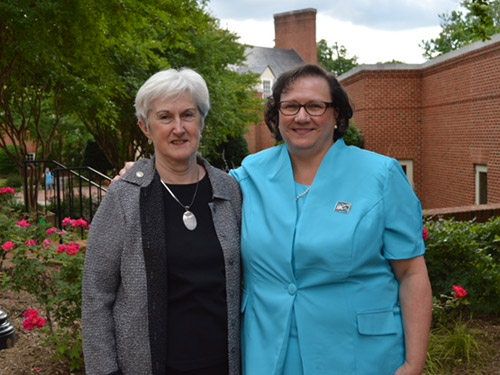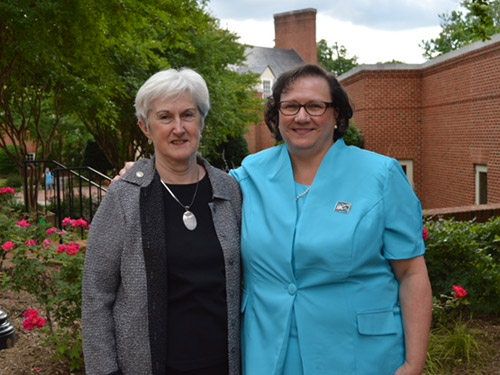 Carol Ross with Victoria Soltis-Jarrett, the Carol Morde Ross Distinguished Professor in Psychiatric-Mental Health Nursing in the UNC School of Nursing.
Photo courtesy of School of Nursing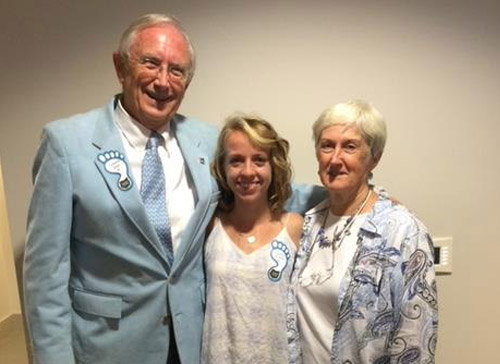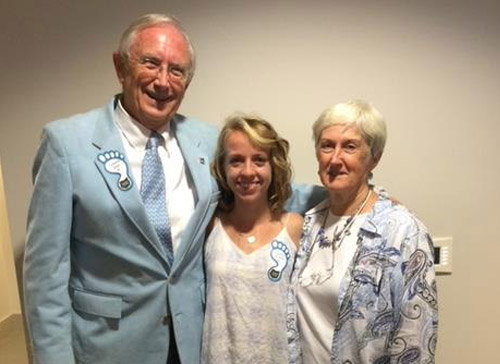 With my wife Carol and Caroline Alcorta, cross country and distance runner.
Caroline, UNC Class of '18, was awarded the Coleman D. Ross
Educational Foundation Endowed Scholarship.
Photo by Jonathan Ross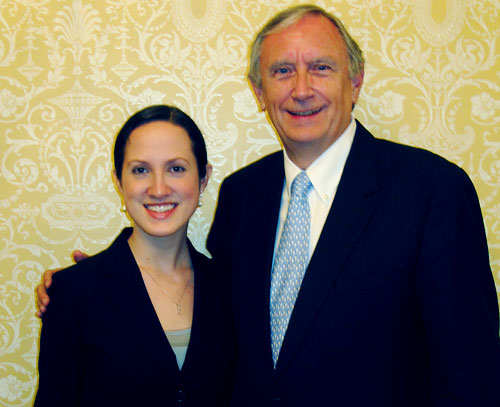 With Stephanie Westen, MAC Class of 2010 in the
Kenan-Flagler Business School. Stephanie was awarded the
Coleman D. Ross Master of Accounting Endowed Fellowship.
Photo by Andrew Ross
The University of North Carolina is a special place. For most of us, it was a place of self-realization and personal development and we hold precious and dear memories of those very happy years. We learned, we grew, and later we understood that we must give back to society the best within us to improve the well-being of those less fortunate about us….
— William C. Friday
(UNC Law School Class of 1948
and Past President of
The University of North Carolina)
Other Volunteer Service
Asylum Hill
Congregational Church

Investment Committee

2004 – 2006

McLean Foundation

Board of Directors

Investment Committee

2002 – 2006

United Way of the
Capital Area

Campaign Cabinet and Professional Division Chairman, 1984

The Hartford Club

Board of Governors

1977 – 1982
… a good man, one of the best of men, although a clergyman.
— Samuel L. Clemens (Mark Twain) describing Reverend Joseph Twitchell,
his close friend and minister at Asylum Hill Congregational Church
I said [Bermuda] was like being in Heaven. The Reverend rebukingly and rather pointedly advised me to make the most of it then.
— Samuel L. Clemens commenting on advice given to him by Reverend Twitchell